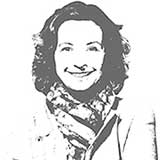 LLYC
-Luisa García holds a degree in Information Science, specializing in Advertising and Public Relations, from the Complutense University of Madrid and an MBA from Adolfo Ibáñez University in Chile. She was the managing partner for the Andes Region and chief operating officer (COO) for Latin America at LLYC. Garcia was also chosen as one of the 50 most influential women in Latin America by publication Latin Business Chronicle. In 2014, she was recognized as the Latin American Executive of the Year and Woman of the Year at the Spanish Stevie Awards.
-David González Natal began his professional career at LLYC in 2014. Within the Consumer Engagement department, he has led iconic projects for Coca-Cola, Campofrío, Telefónica, BBVA, and Multiópticas. He holds a degree in Journalism from the Complutense School of Madrid and a Global CCO from ESADE Business School. He has worked with media companies such as El Mundo and Cadena Ser, and he has formed part of the Press Department area at the Fine Arts Circle of Madrid. Natal also served as Chief Coordinator at the Actúa Communicación agency. He is also a professor of storytelling and brand strategy at various universities and business schools, including ESADE, IE, and Carlos III.
-Miguel Lucas is a senior telecommunications engineer who specializes in the design of ranking algorithms for search engines and automated natural language processing. He has worked on the design, production, and launch of search engines for business, open networks, and the deep web for 10 years. Lucas created Acteo in 2008, a company that worked with LLYC on the design and implementation of various projects, including the BEO and MRO for the Digital Area. He is currently LLYC's data business leader, developing data and metric exploitation strategies to bring value to the firm's clients' reputations and businesses.