A Latin American space for mutual investments?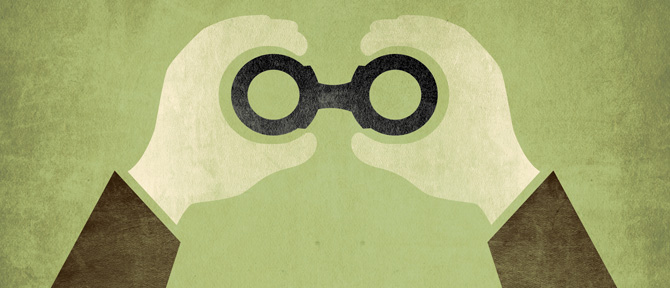 The strength of companies in emerging countries is a sign of the wealth rebalance that is currently taking place worldwide. Latin American countries grow and their business strategies allow them to become relevant in other markets. The crisis in Europe and the U.S. has given them opportunities to expand, through the purchase of indebted companies. The stability of the region, with 5 countries with investment grades, outlines a positive future for the multilatinas as well as the creation of new ones. The growth of the Latin American middle class has favored their consolidation. The most intense phase started in 2002, driven by high prices of raw materials, growing economies, decreases in the capital costs and a strong Chinese demand. Brazil, Mexico and Chile lead the business creation ranking, followed by Colombia and Peru, countries that are rapidly growing, while Argentina closes the list, lagging behind the expectations set for the southern nation. Companies of emerging markets know a consumer profile that developed countries ignored until the crisis took place.
EUROPE, PORTUGAL AND SPAIN
Multilatinas focus on Europe for several reasons: 1) to acquire companies, 2) to invest, 3) to set headquarters or offices and 4) to form alliances, either for specific projects or permanent collaborations.
In relation to the Latin investment projects in the EU, between 2003 and 2010, 55% came from Brazil, 33% from Mexico, 3% from Argentina and 1% from Colombia and Chile, according to the latest report on FDI carried out by EDLAC. Brazilian, Colombian and Chilean investments in Europe, between 2006 and 2009, oscillated by around EUR 2 billion, reaching the 12 billion mark in 2010. Mexican investment in 2009 reached EUR 3 billion. The sectors where most investments were made are basic industry (petrochemical, mining, cement and steel) and consumer sectors (food). The acquisitions in the service sector have been focused on telecommunications and banking, particularly Brazilian companies in Portugal. If we stick to Greenfield investments, Portugal with 34% and Spain with 21% lead the ranking of countries receiving South American FDI. After the Spanish-Portuguese investments in America during the last decades, now Spain and Portugal are the preferred investment regions for multilatinas.
The crisis in Europe and the U.S. has given Latin American businesses opportunities to expand
The last purchases of Latin American companies in Europe in 2010 were BSG resources Guinea Ltd (United Kingdom) by Vale (Brazil) for USD 2.5 billion and PetroRig II (Norway) by Grupo R (Mexico) for USD 540 million. In 2011: Sigdo Koppers (Chile) –mining services provider– acquired Magotteaux (Belgium). The Brazilian company WEG, industrial electric systems provider, acquired the Austrian company Watt Drive Antriebstechnik, energy supplier, which operated in Europe and had industrial units in Germany and Singapore. The Grupo America Móvil is also investing in Europe: Telekom Austria and KPN are its most recent acquisitions.
Portugal is the gateway to Europe for many Brazilian multilatinas companies
The presence of offices outside of Spain of certain multilatinas is due to:
Proximity to European companies they are allied to, as occurs with the aerospace company Embraer, headquartered in Paris, allied to Dassault.

Taking advantage of historical ties to a city, such as Itaú, Odebrecht and Camargo Correa in Lisbon.

Settling where the global markets have the greatest degree of excellence. This is the case of mining companies such as Vale, Petrobras, Antofagasta or Molymet, which established their headquarters in London, where the biggest non-ferrous metals market is located: the London Metal Exchange. Germany was the country where three Brazilian automotive companies (Sabó, Randon and Tupy) and a Mexican one (San Luis Corp.) decided to set their offices.
Portugal is the gateway to Europe for many Brazilian multilatinas companies. In addition, these companies have shown interest in buying Portuguese assets after the recent debt crisis and might become an important support for the Portuguese economy in these difficult times.
Brazilian company Camargo Correa acquired 94.8% of the Portuguese cement company Cimpor in a takeover in 2012. It has invested EUR 1.035 billion, a threefold increase in the Portuguese company's capital, one of the ten biggest cement companies in the world, with facilities in thirteen countries throughout Europe, Asia, South America and Africa and a turnover of over EUR 2 billion. The assets of Cimpor in Spain and other Mediterranean countries have been exchanged with the fellow Brazilian enterprise Votorantim. In 2012, constructor company Andrade Gutiérrez showed interest in the privatization of the management of airports and water utilities in Portugal. Odebrecht even made an offer for the management of the airports, finally granted to French company Vinci. Totvs, a software enterprise, has its development center for the European Market in Braga since 2009, while Oi and Portugal Telecom have cross-shareholdings.
Considering the thrust of Latin American companies, it would be convenient to establish ties with Spain in four areas: procurement, investment, establishment of headquarters and alliances
If we take a closer look at the multilatinas operating in Spain: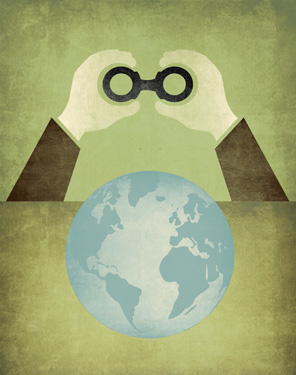 1) Acquisitions: CEMEX started operating in Spain in 1992, by purchasing Valenciana de Cementos and La Auxiliar de la Construcción, two large national cement companies. Its corporate headquarters are in Madrid. Bradesco bought BBVA in Brazil in 2008. Bimbo Mexico repurchased Bimbo Iberia a year ago, through the purchase of Sara Lee. Carlos Slim (América Móvil) is a shareholder of La Caixa and has been considering becoming part of the capital of the Prisa group, as he is still buying shares of the company. He recently acquired 34% of the football club Real Oviedo, through Carso.
2) Investments: Pemex has recently reached an agreement with Navantia for the construction of two vessels in Barreras and Navantia. Peña Nieto pointed out that the agreement "goes beyond a mere purchase of ships, as there will be a transfer of technology that will entail mutual benefits". The Votorantim group will establish itself in Spain after purchasing the Portuguese company Cimpor and its participation in the Corporación Noroeste, a cement company with the family Masaveu among its shareholders, historical shareholders of Bankinter, who will become partners of Votorantim in Spain.
3) European Headquarters of Latin American companies: The book La década de las multilatinas (The decade of the multilatinas) by Javier Santiso is essential to understand this point. It covers a wide range of European headquarters of Latin American businesses. We could conclude that Mexican companies tend to set up their European headquarters in Spain: CEMEX, PEMEX, FEMSA, Grupo Alfa, Grupo Modelo, P.I Mabe, Aeroméxico, Top Radio, Vitro, Laboratorios Silanes, Sofitek or Omnilife. Not all of them are based in Madrid, but also in Guadalajara, Toledo, León or La Coruña. Brazilian companies prefer to establish themselves in the UK, Portugal or Germany, although Gerdau (Bilbao), Spoleto, Marisol, Itautec (Madrid) and Alpargatas (Barcelona) chose Spain. The last to arrive –as a consequence of its investments– is Votorantim, establishing its center of operations for Spain, Morocco, Tunisia, Turkey, China and India in Madrid and currently hiring people in order to foster integration. Chilean enterprises are more likely to set up their headquarters in the UK, near capital markets, courts of arbitration that govern their litigations and their global competitors. However, several have decided to move to Spain: two shipping companies, CSAV and Interoceánica and an airline, LAN. Peruvian and Colombian internationalized companies such as Carvajal, Ajegroup or Yanbal are also headquartered in Madrid. Argentine businesses either establish themselves in Spain (Arcor, Tecna) or Italy, as occurs with Techint, whose owners are Milanese.
4) Alliances: There are connections to conquer markets or alliances for specific projects, as occurs with FCC and Odebrecht in order to build the metro in the city of Panama. There are also collaborations to share the investment costs as occurs with the oil and gas exploration: Petrobras and Repsol share oil explorations in the Brazilian coast and gas fields in Peru. In the conquest of markets, alliances such as the one formed by Telefonica and Huawei or ZTE should be named, as they enabled these Chinese companies to enter the Latin American market. The alliances between Spanish and Latin American enterprises could help them explore new markets or undertake specific projects.
Establishing alliances for specific projects, resources or markets is an area that requires development between Spain and Latin America
Conclusions
Considering the thrust of Latin American companies, it would be convenient to establish ties with Spain in four areas: acquisitions, investments, establishment of headquarters and alliances. Being open to return "investments" of multilatinas is advisable for both Spain and Portugal. Relations can be fostered through tax and legal incentives and by capitalizing excellence sectors of Spain such as: banking, utilities (telecommunications, energy and water), construction, renewable energy, textile, tourism, wine and fishing. If other European countries have proved attractive for the establishment of headquarters it is because they reach the excellence point in certain fields: commodity markets in the UK, the automotive industry in Germany or aeronautics in France. We should not forget that, in addition to our leading sectors, there are several competitive cores as is the steel sector in Bilbao or the automotive division in cities like Barcelona, Valladolid or Vigo. The establishment of alliances for specific projects, resources or markets –Middle East, Asia, the U.S. and Africa– is an area that requires development between Spain and Latin America. This effort to strengthen interests could be achieved by considering the Peninsula as a whole, with a priority partnership with Portugal.