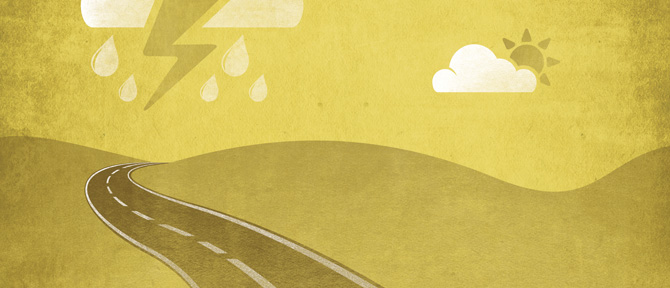 The management theory considers that the aversion towards uncertainty is one of the factors that could explain the "country culture". According to Hofstede, certain societies have a lower rate of tolerance for ambiguity, while others have better developed their ability to cope with these situations. Latin American countries share a high rate in this category, meaning they are less prone to changes, while English people are much more comfortable when the rules are modified and they need to adapt.
Is this cultural dimension preventing us from properly facing such a dynamic context as the one we are living in during this second decade of the 21st century? Is our tendency to cling to traditions and try to minimize the risk level a good strategy for the future? Can we keep on managing business and countries a promising future without problems or should we change our philosophy and admit that, during uncertain times, the only certain thing is that the journey will not be easy?
In a timely crisis situation, reputation and trust are key to obtain a second chance
Either of both options (although, frankly, the former does not seem very realistic) depends on those who listen to us giving us an opportunity to show it. We need them to trust us and feel comfortable with the situation. In short, we need our reputation to help us build the required trust in order to satisfactorily do our job.
These two factors, reputation and trust, are "the currency of the new economy" or "the social capital of organizations". We know that, in a timely crisis (an industrial accident, the withdrawal of a product) the key is getting a second chance, enabling us to recognize a mistake we made and let us show our willingness to improve.
We must lead by example and show that adaptability is not the opposite of integrity
Yet, is there nowadays a market in which we do not have the feeling of a "permanent crisis"? On one side of the Atlantic, countries are enduring an economic recession, which is leading to a social crisis. On the other side, there are governments constantly challenging business development, such as Argentina, Venezuela or Ecuador, situations such as the armed conflict in Colombia, insecurity in Mexico or social protests in Peru, which even in a positive economic environment raise doubts and show risks.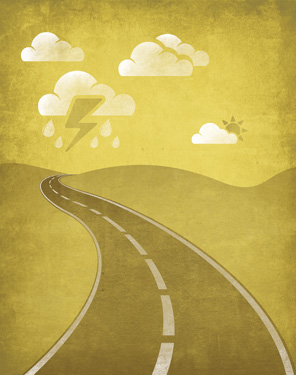 Therefore, we must learn to live with uncertainty and develop the required flexibility to adapt to changing environments. These abilities need to be applied to the development of reputation strategies in order to improve our "trust balance" at the same pace at which the circumstances requires us to.
To achieve this, it is important not to mix reaction speed and lack of vision or mere short-termism. Defining and clearly communicating the business vision and core values therefore creates a conceptual umbrella to ensure that, when implementing tactical actions, we show both coherence and responsiveness. When the corporate speech is too abstract it does not generate enough confidence because our audience cannot visualize its impact. On the other hand, if we are not capable of carrying a shared vision, each group and individual will understand our actions in a different manner.
To succeed, now more than ever, it is the moment of "walk the talk": we must lead by example and show that adaptability should not be seen as an obstacle for integrity.
Thus, it is essential to show short-term action with long-term planning and make the link between both permanent in order to avoid cognitive dissonance among our audiences. Furthermore, the experience –main source of reputation– must be perfectly aligned with communication and vice versa. Distrust is automatic if our stakeholders consider we are saying one thing and doing another.
An instinctive reaction in these situations may be hiding, not communicating. Fearful of having to take something back or trying to avoid contradictions, the temptation of hiding is significant. Yet, in times of uncertainty, well-maintained visibility of leaders is more important than ever. The philosophy, saying that if you do not speak up others will do it for you it is absolutely valid. In addition, the lack of proactivity in communications is often seen as a lack of interest by the audience. Instead of considering us wise, those who do not see or hear anything from us, will consider that the reason for our silence is that we do not care about them.
To conclude with this point, we cannot continue applying the paradigm of waiting to have the problem solved. Would former President Uribe have generated international investors trust if he had waited for the guerillas to sign the peace? Obviously not. We would still be waiting and many businessmen would have ignored the benefits and opportunities that the country in which they now successfully operate could offer. There is no point in hiding the problems or doing as if they have no impact, but we should show how they are being minimized and the obtained results in order to prepare the way.
Whether it is business or governments that have to build trust in highly uncertain environments, none will achieve it if it has not established a mutual respect relation and shared value among its main stakeholders
Returning to long-termism and leaving the tactical approach in relation to timely reactions and the attitude that must be shown in specific cases behind, we can find examples of companies all around the world that, despite past or present crisis, manage to navigate through the storm. Those who seem less vulnerable to regulatory changes or political ideologies, favored by the consumer more than ever with a recession affecting everyone or those who make mistakes, like any other company, become stronger after admitting their errors.
Undoubtedly, companies with a visionary leadership have been able to adapt their business model to the circumstances (in many cases, anticipating them) but they also received genuine appreciation among its main stakeholders. How? With a high degree of "social engagement" sustained over time.
A colleague recently said that the leap from "responsibility" to "social commitment" will be the sign showing we have stopped doing something because it is mandatory and started doing it for genuine conviction. It might be a semantic matter, but the difference, really linked to sustainability, is in any case relevant. Even if the name is new, the concept is not.
Fortunately, there are organizations of all sizes and origin which, thanks to that philosophy, have overcome and are overcoming critical times. Would Mercadona in Spain have achieved what it has accomplished without its shared benefit viewpoint or its long-termism with suppliers? Would the Banco de Crédito Del Peru be able to limit the nationalization of banks without the endorsement of its collaborators?  Would Empresas Polar still be a private entity if consumers were not to identify it as a symbol of Venezuelan pride?
Whether it is business or governments that have to build trust in highly uncertain environments, none will achieve it if it has not established a mutual respect relation and shared value among its main stakeholders.