Transparency and reputation in the extractive sector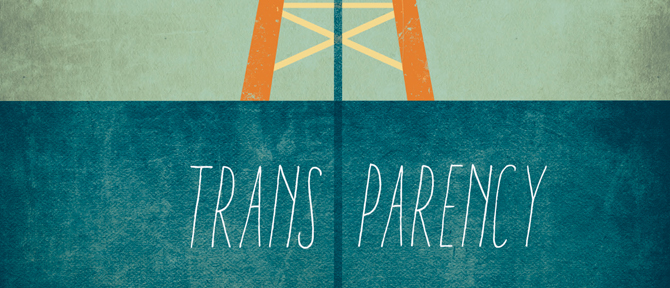 No other existing sector has as much impact in the environment as the extractive industry. Its environmental footprint is intrinsic to its activity and its impact on the quality of life of the communities where it operates is also intrinsic to the business. Given its background, it is understandable that there is mistrust towards the extractive sector. And if we added this to the fact that the income generated from the extractive industry is not normally invested in the nearby communities, it is not surprising that these companies have a poor reputation.
As Belén Díaz, expert in extractive industry, explains to Compromiso Empresarial magazine, "Extractive companies have had no restriction while negotiating the terms of the contracts and exploitation concessions, profit margins, etc., in an absolutely opaque and uncontrolled framework. Of course, there has always been enormous interest of the leaders of producing countries in maintaining this opaque situation to enrich themselves, but this fact cannot be a justification" (Compromiso Empresarial, Nº 29, September-October 2009).
CRS and sustainability executives of extractive companies normally argue that many efforts have been made in recent years to change the opaque image of the sector and that, despite the efforts, its reputation is still at a low. It is true that important steps have been taken in the last decade, but all progresses have their roots in the work of activist groups and NGOs along with media, but never encouraged by companies.
The struggle for greater transparency within the extractive industry has been long and full of obstacles
The battle for higher levels of transparency in the extractive industry has been long and full of obstacles. In 2002, the platform Publish What You Pay (PWYP) was created, by means of which the Extractive Industries Transparency Initiative (EITI) was launched in the 2002 Sustainable Development Summit in Johannesburg. The EITI was an important initiative that was created to promote transparency and responsibility in the management of benefits obtained from extractive industries, to hinder corruption and to respond to citizens' demands for an investment of benefits in the communities. Although this Initiative generated massive interest, most extractive companies ignored their voluntary recommendations on the pretext that they could not publish their transfers since that information was confidential and this could harm their corporate strategy and competitive advantages. In fact, nobody believed that publishing information about transparency in payments could jeopardize the companies' strategy and, if so, there were many ways of publishing information without compromising their strategy.
Given the lack of efficiency in the process of bringing about a real change, many organizations led by Publish What You Pay and Global Witness, started to demand a legal regulation of transparency in payments. The country which took the first step towards regulation was the United States. In August 2012, the U.S. Congress passed Section 1504 of the Dodd-Frank Act, a measure requiring companies to publicly report how much they pay governments for access to oil, gas and minerals in projects involving commercial natural resource extraction. In October 2011, the European Commission joined this movement through the amendment of the Transparency and Accounting Directives. On 9 April last year, the European Parliament and the Council required all large oil, gas, mining and forest companies to publish all payments made to governments amounting more than 100,000 euros, including taxes, royalties and license fees in any country in which they operate.
The extractive sector still perceives transparency as an obstacle hindering its business instead of a strategic element to enhance its reputation and strengthen its competitiveness
This is a very important milestone in the promotion of transparency which, according to Helena Ancos (Compromiso Empresarial, Nº 47, July-August 2013), has not been achieved without difficulties. Thus, for example, the extractive industry unsuccessfully asked to publish the information about payments in an aggregated form instead of a breakdown by operations. Likewise, it also tried the payment information threshold to be over one million dollars instead of the approved 100,000 euros and lastly, it tried to avoid the publication of information in countries where it is banned by local legislation, the so-called tyrant veto. The fact that none of these claims were addressed highlights the regulators' determination and the growing recognition of transparency practices for large sectors of society to fight against corruption, with the exception of the extractive sector, which still considers these demands for transparency as an obstacle for its business instead of a strategic element to enhance its reputation and strengthen its competitiveness.
The extractive sector revolves around revealing something that is sunk, immersed or buried. Extractive companies need to understand the importance that information transparency has in their business.