Audiovisual Production as the Cultural Unifying Factor in Latin America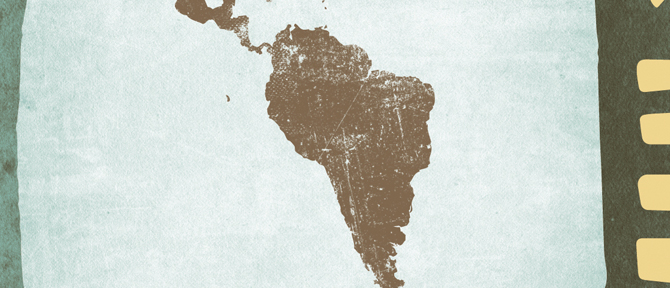 One of the most strategically relevant values for information technologies was the fact that they became the engine for global modernization. This value has contributed to a more viable access, if not easier, to information for communities with little or no capacity to obtain information in second and third world countries.
At the same time, the media have taken advantage of the opportunities that these technologies have offered. Particularly, the audiovisual sector or, more specifically, video contents, have multiplied their distribution channels and, thus, their audiences and potential income.
This purely industrial point of view is complemented by the cultural fact that video contents that were already being distributed throughout the Latin American countries thanks to their common language are now being shared in thousands of networks that have multiplied their sociological impact.
Until recently, soap operas were the genre that, thanks to its features, had crossed borders with greater success. Now entertainment and, what is more important, information formats have become an important part of Latin American consumption, possible thanks to low cost satellite channels.
Information formats have become part of Latin American consumption, possible through the low cost satellite channels
This phenomenon is obviously generating great cultural changes in audiences and societies of these countries: until recently soap operas were the engine that promoted Latin American audiovisual productions. This type of content was particularly successful as many different Latin American countries could relate to them and see part of their cultures reflected in the mirrors created by the cultural works known as "culebrones".
Nowadays, with global information traveling in a matter of seconds through social networks, from a Chilean miner in "teniente" to a Mexican worker of a "maquila" close to the U.S., everyone can follow the news of their respective countries as easily as the current affairs of Ukraine or Iraq. This means that the cultural impact that the globalization of information and audiovisual contents has generated is huge and many of the social changes that are taking place in some of the most important southern countries are related to this phenomenon.
This does not only have an important effect on the relations and attitudes of citizens towards their politicians (the formation of public opinion is much more complex), but also towards the media.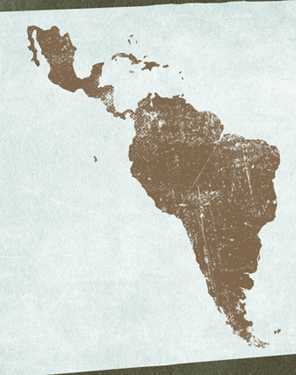 Now, media control their contents and shape them in a unilateral and horizontal way. Today, the audiovisual citizen has the remote, since he has many more options to choose and could even design his own TV schedule ignoring the schedule that the media originally set.
This represents a true democratization of contents that has forced producers to adapt changing their production model or even the attitude they held towards consumers.
On the other hand, the channels that previously broadcasted soap operas, the true leaders of the Latin cultural TV content, are now including realities, documentaries and lifestyle spaces that are creating social models, especially among young people, in other countries.
As the four traditional "strong" markets: Brazil, Mexico, Colombia and Argentina, new, smaller markets like Peru or Chile are starting to produce several "exportable" formats thanks to this development.
THE US LATIN CHALLENGE
But, undoubtedly, the phenomenon that is changing the ideas' and TV formats' market more rapidly is the Latin community of the U.S., with over 50 million potential viewers and a purchasing power well above the average of the population that lives below Rio Grande.
Mexico, the main migration generator, is also the most prominent engine of this market as a content producer. Televisa, Azteca and independent producers are already using a rather defined model whose balanced budget objective is focused on the local Mexican market and the potential margin in the United States.
Here, the media have a broader goal: they travel with their fellow countrymen and help them keep their social and cultural identity.
In this sense, although soap operas are still the main generator of resources and content, the profile of second and third generations of Mexican and Latin immigrants are becoming more sophisticated. This is promoting the creation of action, thriller or fantasy series which could be potentially distributed in this market.
THE DRUG SERIES
In recent years, and also while the tragic development of drug trafficking and distribution became a reality, a trend that could be defined as "drug series" can be seen. This is mainly produced in Colombia, but has also been broadcasted in Mexican and US Latin channels.
Plots as the one that covered the story of Pablo Escobar El Patrón del mal (The drug lord), Los Tres Caínes (Three Cains), El Mariachi (The mariachi) or El Patrón (The lord) have become audience successes in several countries and entailed immediate controversy. It was questioned whether this series told the story in an objective way or "praised" drug traffickers that have often been considered as "heroes" by the communities that depended on them.
Thus, it could be argued that, nowadays, the creation of audiovisual content does not only not ignore, but incorporates and reflects the complexity of national cultures.