Influence management: Intelligence and Public Affairs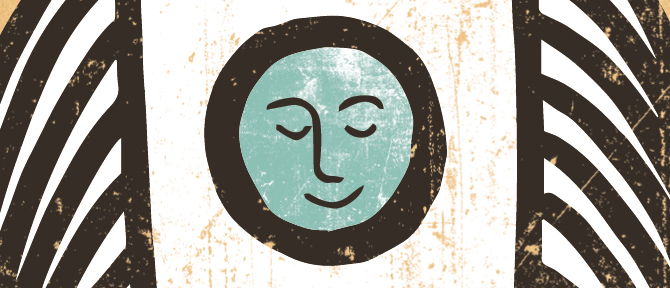 Let us start by clarifying that most of the national legislations in America, Europe and many other countries in almost all continents recognize, in one form or another, the legitimacy that companies and organizations have in defending, in an open and transparent way, their interests in any legislative or regulatory process.
Moreover, this dialogue and participation processes, through good knowledge of the economic and social context that is being regulated, contribute to an enhancement of the legislative efficiency. It should not be confused, therefore, with unlawful behaviors that, taking advantage of prevalence situations, seek to make a private profit from public resources, something forbidden by the criminal codes of the same countries that allow and recognize, to a certain extent, the known as lobbying, which, with its open and transparent professionalization has been called management of Public Affairs.
Both intelligence analysis and lobbying are two hardly known disciplines
However, both intelligence analysis and lobbying are two hardly known disciplines by organizations in our region, although both are slowly becoming crucial for any strategic planning process.
To legitimately influence the process of creation of a rule, whether in the Legislative or Executive spheres, which directly or indirectly affects the activities of an organization, there is a need, above everything, of information and anticipation capacity.
The longer it takes to get to the decision-making process, the more complex it will be to influence a specific legislation. Thus, monitoring and intelligence work, which allow a continuous analysis of the political and social context, are basic tools for the management of public affairs. Intelligence analysis allows us to systematize reality, understand it and draw relevant conclusions in advance.
Intelligence applied to business will let us determine the meaning and warn of potential regulatory risks and opportunities that a specific political context could entail for our organization.
In many occasions, we tend to get carried away by "natural conclusions" based on experience, intuition itself or extrapolation from other cases. However, in complex and dynamic contexts, experience is not enough. We need an appropriate research and a sound analysis to determine the real causes and consequences of specific and unrelated events.
Determining the influence potential of an organization, its real ability to influence, by itself or with other overlapping interests, is also one of the keys to good practice of public affairs. It is necessary to analyze the organization's degree of notoriety with an external point of view, the knowledge and appreciation people have of it, as well as its credibility level in the affair or affairs we intend to exert our influence. In this case, as regards intelligence, the organization must be analyzed, its strengths and weaknesses, with the same distance with which we study the context and the other actors.
Already during the planning phase, a good analysis of the influence map on which the organization will operate is the next process that requires advanced intelligence techniques. Is it enough to identify the formal actors in a decision-making process? How many influencers, key persons with a higher or lower degree of notoriety will take part and to what extent do they influence the process at hand? What formal opinions did they express on the issues that affect us? But, above everything, what informal opinions were expressed? Without appropriately answering these questions, which calls for soft, informal and quality information, our strategy will be useless.
A good influence management practice by companies or organizations, whether social or economic, calls for a discourse that recognizes among the legitimate interests that each actor can and should represent, those who mark the limit of its objectives, but also part of its aspiration, as is the defence of public interest. There is no influence practice that does not consider the interest of everyone, as part of its own and legitimate interest. Without this approximation of positions there will be no possible dialogue with authorities and public representatives. They exclusively defend the interests of society as a whole.
Influence, which is based on a good intelligence practice, is always the construction of relations in which both the private and public spheres seek to legitimately win. It is a respectful and intelligent conversation with the economic, political and social environment, without sacrificing the represented interests, but making them coincide with the interests of society.
The latest intelligence techniques implemented by Governments and large corporations in relation to security, national defence, strategic and geopolitical interests are slowly being used by businesses as corporate intelligence, applied during the decision-making process and legitimate relations in which the private corporations and the public interests and needs have to reach an agreement.
Influence, which is based on a good intelligence practice, is always the construction of relations in which both the private and public spheres seek to legitimately win
The increasing complexity of our economic environments, the rapid transformation pace of our societies, called for a modification of classical intelligence at the service of national interests towards new scientific paradigms that left sequential linearity behind and shed light on many of the confusing and contradictory phenomena which determine our environment.
This complexity surrounds the new production processes of organizations and companies, and also calls for sophisticated responses through the most advanced techniques of economic and political intelligence, risk analysis and, above everything, efficient construction processes for the aforementioned dialogue with public authorities that is often called public affairs, lobbying or, just, influence management.