Digital transformation at Unidad Editorial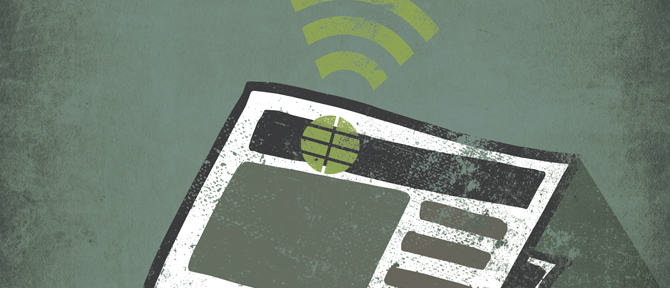 The Digital Pulse report, drawn up every year by Russell Reynolds, surveys around 2,000 CEOs and other executives from all over the world to understand how the digital phenomenon is affecting their companies and talent management in their organizations. In the 2015 issue, when asked "Do you think your industry will be moderately or massively transformed by digital technology in the next 12 months?" executives from the media sector were those most likely (72 percent) to have responded affirmatively. Next came telecommunications with 64 percent, financial services with 61 percent and retail with 57 percent.
This response is not surprising if we analyze the confluence of factors currently affecting our sector. Let us look at the most important ones. First, the growth in the adoption of mobile telephony, which is becoming the means by which our readers prefer to stay informed (already over 50 percent of readers access our content in a digital format through mobile devices). Second, the adoption of social networks as a channel for information dissemination, which is becoming the way many readers, especially young people, receive their information, including that of traditional media (at present, about 15 percent of our website traffic comes from social networks, and it is growing every year). Third, the evolution of advertising investment, which is following the audience in rapidly adopting the digital format (about 40 percent of the total advertising investment of the Unidad Editorial group is now in digital format); and consequently, in the digital advertising ecosystem we are witnessing an explosion of innovation that is rapidly becoming an increasingly automated process led by audiences' capacity for analysis and the effectiveness of campaigns. And fourth, the penetration of "Big Data" in a sector like ours, which every day generates millions of interactions by as many users, makes it possible to provide analysis and segmentation of audiences for our readers and advertisers (at Unidad Editorial we have an audience of 21 million unique monthly users accessing the various titles, such as El Mundo, Marca, Expansion, Yo Dona, Telva, Fuera de Serie…).
Is my business model viable in the digital world?
The impact this whole process of change is having on our industry consists of multiple parameters being profoundly transformed at the same time; the product, the mode of interaction with the customer, the distribution channel, the competition, the pricing model and the way advertising is sold. Meanwhile, the traditional operation, involving printing and distribution of written press, remains an important part of our business, albeit with dwindling audiences.
In this context, how do we deal with the changes and how do we carry out the transformation process necessary to adapt to this new reality? How do we manage both a growing business (digital), with new resource and skill requirements, which demand a rapid pace of innovation, and a traditional business in decline (print), with increasingly tight margins, which has built a corporate culture over many years and which remains an essential part of what we offer? In the case of Unidad Editorial, a year and a half ago we asked ourselves three essential questions: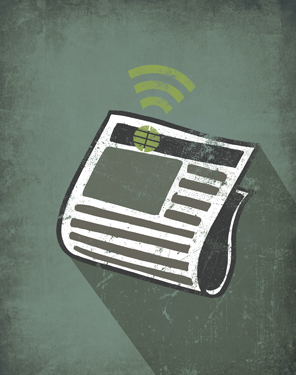 1. Is my business model viable in the digital world?
2. Can I learn the new business by creating a small digital unit that coexists with the traditional one or I do I have to profoundly transform my traditional business?
3. What new organizational functions must I develop and how must I transform existing functions?
The answers to these questions guided part of the process of organizational transformation we then embarked on and that is already bearing fruit.
Our traditional business model has been based on two pillars – the sale of copies (circulation) and advertising sales. In the digital world we maintain growing sales of copies in digital replica format in ORBYT, but this does not yet fully offset the decline in the sale of copies. With regard to advertising, the growth in our digital advertising sales has already exceeded the fall in traditional advertising for 2015. But in both cases, content sales and advertising sales, a major change is needed in the functions that will be discussed further on.
When deciding whether to create a "digital" unit headed by its own "Chief Digital Officer" or to address the digital process from the heart of the traditional business itself, we chose the second option. For industries that have a long period of time, say 10 years, before the traditional model is replaced by the digital model, that option would be viable. But in our case, we concluded that the process of transformation and development of the digital model was going to accelerate and we therefore had to tackle the profound transformation of our traditional business.
In doing so, we decided to create several new functions: Customer Experience, to manage the entire customer lifecycle (almost 110,000 subscribers to our titles, growing in double digits annually); Big Data, to analyze all the details of our audience of 21 million unique monthly users (we can now segment this audience according to multiple parameters, for example, interest in health-related content, or women aged 30–45); and UE Studio, for creating marketing content (branded content, native advertising, etc.), which is increasingly demanded by our advertisers. We also addressed the transformation of existing functions: advertising sales, which is becoming an area increasingly specialized in digital advertising with audience data management, creating profiles and new capabilities; technological development, which went from being a support function to a central element of product development and user experience, with the consequent evolution of software development methodologies and the emergence of new profiles; and finally, the way of organizing our newsrooms, the factory where the daily content is produced, to adapt it to a working model with capabilities in line with the requirements of a digital model.
It is essential to achieve alignment between the organization and organizational culture on the one hand and corporate strategy on the other
This process at Unidad Editorial includes a high degree of organizational and business model transformation. It is therefore essential to achieve alignment between the organization and organizational culture on the one hand and corporate strategy on the other. To do this we conducted an intense weekly communication activity with members of all levels and teams in the organization, clearly explaining the plans and objectives of the process. We also offered appropriate training tools to enable the development of professional teams and their adaptation to this new market reality.