Dreaming today about the cities of tomorrow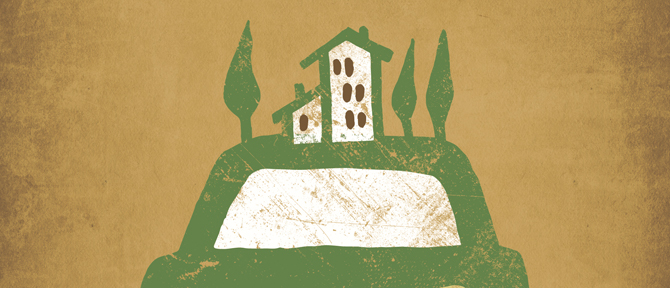 Large cities around the world are being forced to establish traffic-control policies because of alarming levels of pollution. And there are more and more voices demanding significant change in the model of urban mobility, a change that must be audacious and begin before it is too late. A change that should involve cities, businesses and citizens and that aims to deter people from using their private vehicle, which is the main cause of the environmental problems we face globally.
There are increasingly more of us who dream of a different city, with a multimodal transport system in which public transport coexists with new mobility solutions. We talk about services such as ridesharing, car sharing or bike sharing, which, together with an urbanization policy centered on people and respect for the environment, are the basis of the new paradigm of sustainable cities. The city that we picture may appear to be a pipe dream, yet just a few years ago it also seemed impossible that one would be able to move around the city at the touch of a button using a smartphone.
There are more and more voices demanding a significant change in the model of urban mobility
Never before have we been able to adapt supply to demand in real time, so systems tended to be inefficient due to an excess or lack of resources. Today, technology offers cities a wide range of efficient and economical transportation alternatives. Apps like Uber have already proven effective in reducing the use of private vehicles. A study by Copenhagen Economics on the impact of ridesharing in the city of Stockholm showed that its successful implementation would reduce car trips from 37,000 to just 3,000 each year, which equals an annual reduction of 49,000 tons of carbon dioxide and the removal of 18,000 active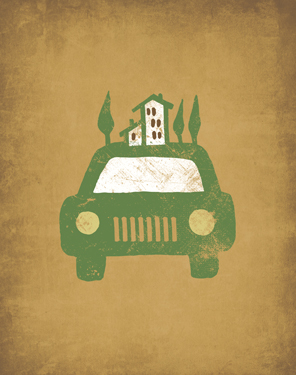 cars in the city.
But this is only the beginning. The natural evolution of ridesharing services are real-time carpooling services, such as UberPOOL. This is a service that allows passengers making similar journeys at any given time to share the ride. In this way, we democratize access to transportation because the cost is shared and reduce levels of traffic congestion and pollution in the city because the number of cars needed to transport the same number of people is reduced. For example, in the case of Los Angeles, UberPOOL already accounts for a third of all trips made through Uber, and in just eight months it has managed to further reduce the kilometers cars traveled across the city by more than 12 million thanks to higher occupancy of vehicles, bringing with it an emissions saving of 1,400 tons of CO2.
UberPOOL is already a reality in more than 50 major cities around the world, such as New York and Shanghai, but it is also present in European capitals, such as Paris and London. All these cities have promoted regulatory changes that have modernized their laws in order to accommodate new digital services. The most recent country to do so was Estonia, which has approved a new regulation to give legal security to the country's ridesharing services.
While many countries are seeing this new trend, other parts of the world are reluctant to promote regulatory changes that adapt and are responsive to this new technological reality. So while Lithuania is working on a pilot project in collaboration with Uber, and Mexico City recently approved a specific regulation for ridesharing services, in Spain limitations to activity for these platforms are on the rise.
This regulatory bottleneck not only prevents cities from developing more sustainable mobility models through technology, but also limits its citizens' choices, while at the same time blocking a great opportunity for job creation.
This regulatory bottleneck not only prevents cities from developing more sustainable mobility models through technology, but also limits its citizens' choices
The time is now. If we are not able to promote intelligent regulations that take advantage of this digital transformation process, the technological divide between countries will grow increasingly wide. This technological gap has led many experts to differentiate between two types of countries: the digital ones and the technophobes. Perhaps we should ask ourselves where each one of us wants to be.
But let's dream again for a moment. Imagine countries revise their regulations and we can move toward innovative models of ridesharing, car sharing and carpooling. Imagine we no longer own a car because we are certain that at any place in the city and at any time we will have access to alternative transportation. Imagine, furthermore, we reduce the levels of pollution and traffic congestion, making our city a better place to live. Imagine, for a moment, the city of tomorrow is possible.