Homeland or death? Homeland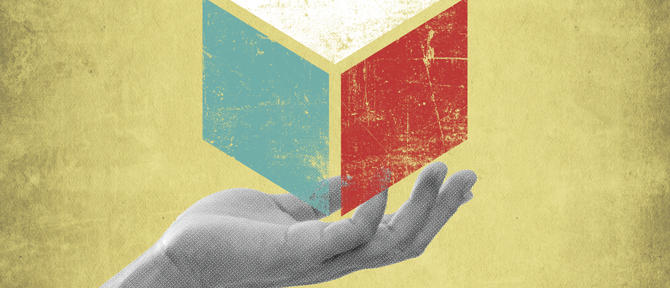 It is 11 p.m. in Havana. The day was not exactly a dream for a tourist visiting Cuba for the first time after saving up for months to go there, just hoping to have a good time. It poured rain all afternoon, and the Caribbean Sea looked more like the sea in northern Europe: Rough, seeking to swallow the land before it, indifferent to the tourists who had crossed the Atlantic in search of a few days of rest. After dinner, I was left with the consolation of the human goddesses awaiting me in a paradise under the stars. The tickets were not easy to get, and the show at Tropicana, one of the oldest and best-known cabarets in Havana, promised to be unforgettable. "There is a power outage, so tonight's show has been canceled," I was told at the door. The cold front that had arrived in Havana that afternoon had left half of the city in darkness. It was not a hurricane, nor a tropical storm; it was just rain and wind, but it was enough to wreak havoc on the city's weak electrical grid and, though there are generators, they either don't work or can't solve anything. It was my first clash with the embargo that has lasted decades. I told the taxi driver to turn around and go back. I returned to the hotel, giving up. My night ended there.
One of the most common mistakes in politics is believing it is sufficient in and of itself. That from an ideological platform, whatever it may be, you can build a state
I remembered that evening when I saw the photograph of Air Force 1 arriving in Havana. The image is remarkable, not for its beauty, but rather for the symbolism it carries. It is all history. The tin houses, museum cars, tangle of electrical cable scattered haphazardly throughout the city, eyes of the people focused on the sky, the plane carrying a U.S. President to Cuba after 88 years. The longest 150 kilometers in history—the distance from Cuba to the U.S.—suddenly grew shorter. But in the end, what has changed? Why so much time, so much suffering? What changed in the world, in the United States and Cuba, to make everything so seemingly simple? Historic leaders have changed.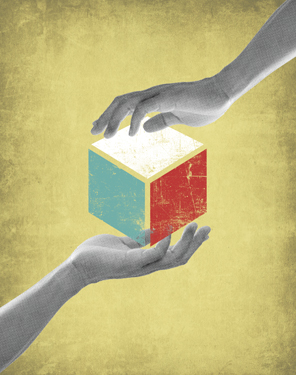 One of the most common mistakes in politics is believing it is sufficient in and of itself. That from an ideological platform, whatever it may be, you can build a state, regardless of the people who are leading that state. That the processes are more important than the people. Whoever thinks like this tends to dream that, one day, history will agree with them. That all those who disagree with their viewpoint are just limited, dangerous reactionaries avid for power. It was this type of thinking that led to several conflicts throughout history, causing distress, suffering and death. It hindered civilizations, impoverished nations and made the world less equal.
In the case of Cuba, there are no innocent parties. If the people's struggle for sovereignty is as legitimate as their struggle for life, the arrogance of those who think they own the truth, who chase, arrest and kill free thought, can completely destroy any victory. Even if it is a victory against dictatorship. This is what happened in Cuba: The replacement of one dictator with another. But there is another type of arrogance, the kind that believes economic power is a blank check in politics, both at home and abroad. The arrogance of blackmail, of blockade, of pressure—an arrogance that wants to force the people to revolt. The arrogance of a state—the U.S.—that allied itself with Fulgencio Batista, a dictator the world barely remembers but that Cubans will never forget. What changed in Cuba, what changed in the United States, were the leaders.
The process was not, is not and will not be easy. Just think that, in 1977, Jimmy Carter took the first step, resuming diplomatic relations, although in a very limited manner. It has taken 37 more years to get to 2014 and hear Barack Obama announce the reopening of the diplomatic dialogue between the two countries, which allowed, among other things, the resumption of regular flights between Cuba and the U.S. Families reunited, hugging and kissing each other for the first time in decades. People, like us, who have never been like us. At the end of his term, Barack Obama wanted to leave another mark on history, regardless of what the U.S. Senate thought, aware that history is just that: history. It cannot be erased and should not be ignored, but there is always a blank page waiting to be written. On the other hand, in Cuba, there is a Castro who is different from his brother. Very different? Enough for a U.S. President to be able to visit the country 88 years later and for the embassy to be able to reopen its doors. That is no small thing. The bitter taste that Fidel Castro could not, or did not want, to hide after seeing Obama next to his brother proves it. "We don't need the empire to give us anything," wrote the former Cuban president in Granma, the official newspaper of the Cuban communist party.
Homeland or death. The phrase made and went down in history not as a question, but as a choice given to Cubans
Homeland or death. The phrase made and went down in history not as a question, but as a choice given to Cubans. Unless we are free, it would be better for death to take us. Cubans made the right choice, but they were fooled. They chose homeland, but were never truly free. There were those who wanted to continue the fight for freedom, and who have done so with bravery, without fear of death, even if that was the price they were forced to pay. Homeland or death? Add a question mark to this, so we can find the right answer to that question. Given the new circumstances, we can finally bring Cuba into the 21st century and end a cold war that has long ceased to make sense. Homeland or death? Homeland. Because death only makes sense when hope is gone and there is no alternative. Because in democracy, there is always an alternative, and hope has no expiration date.