Understanding Cuba and making this process virtuous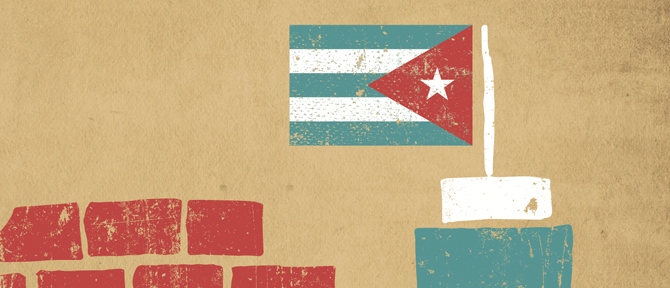 This article is being written only a few hours after the United Kingdom decided to leave the European Union. Their situation highlights how beneficial it is for our hemisphere to seek regional integration and move in the opposite direction of the old nationalist models that have done so much damage to Europe and the world.
Argentina and Cuba have the means by which to contribute to this process of regional integration.
Cuba is currently undergoing an opening process, which many hope will also be one of convergence and improvement. Following several decades in which ideology played a leading role, a guiding premise upon which nations have been built in favor of or against certain postulates, today a new Cuba is emerging.
Cuba faces the need to and challenge of adapting to modern times, which differ greatly from those of its revolutionary origins
Today's Cuba differs greatly from that of 1959, just as the world today differs from what it was at that time. This is part of the course of history, although it is likely that certain values will persist emblematically. The discussion about whether freedom or equality is more valuable has dominated the debate for the past few decades, and finding harmony between the two will always be on the horizon of a more just society. That is why we want Cubans to have the opportunity to integrate into the regional community without conditions, allowing them to combine the best of their recent legacy –such as their widely acclaimed educational and health systems, mentioned by President Obama in his historic visit– with the necessary transformations so the country can play an important role in the region's economic, social and political development.
Putting aside differences and striving for harmony is also part of the course of history.
The ties between our two countries have persisted despite our differing political systems and historical junctures. Issues such as immigration in the 20th century or the socio-cultural development of our peoples are commonalities and similarities that led to residents of the island being called the "Argentines of the Caribbean." The conditions are there for our two countries to deepen their relationship both in terms of material and commercial interests, as well as in promoting common values.
According to the best doctrine in foreign relations, respect for self-determination and the pursuit of peace, as well as the aforementioned concepts of equality and freedom, are universal principles upon which exchange and reciprocity are developed.
Argentina's duty, and that of all countries in the region, lies in strengthening and enabling a better and more effective integration for Cuba
Values and symbolic constructions are drivers in nations that define both their identities and organizational models. In a world of change, transformation and uncertainty, such as the one in which we live, it is possible our nations could move in the same direction toward a world that pursues tolerance, peace, freedom and equality. Cuba faces the need to and challenge of adapting to modern times, which differ greatly from those of its revolutionary origins. Regardless of the pace and manner in which Cuba decides to do this, it is important it be done with thought and genuine decision to ensure it has solid foundations. This challenge should receive support from the entire continent in order to strengthen regional ties.
From an international relations perspective, Argentina and Cuba have been close at times, while at others far apart.
Our two countries have gone from being close to being distant at different moments in our shared history.
These moments of proximity and distance were more influenced by postwar ideology than by a genuine defense of national interests, as we understand them today.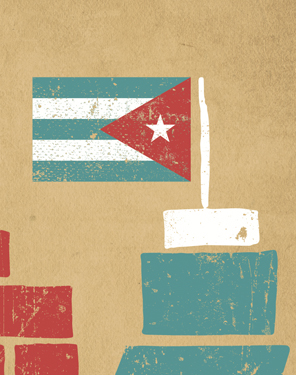 As Argentina's ambassador to Cuba, I was able to experience the affection that unites our peoples, drawing us closer together rather than farther apart, and see how much closer these ties could bring us in the future.
My work as ambassador coincided with Pope John Paul II's historic visit, when he said, "Let Cuba open itself to the world and the world open itself to Cuba," which takes on renewed significance today. Whether this happens out of necessity or conviction is irrelevant; what is certain is that Cuba has begun to open itself to the world, which is why it should begin to conceive of and develop new methods and systems of production. Argentina has a potential role to play there, as the level of understanding and proximity shown by our people and societies is significant in so many areas. Both countries –like almost all countries– have a history of ups and downs, with setbacks and difficulties as well as promising moments. Cuba has begun a process that, without a doubt, will culminate in its full integration into the continent. Understanding Cuba will allow this process to take place in the most ethical way possible. Argentina is one of the countries that can best understand it.
This is so for many reasons, most of which are historical in nature, such as the origin of immigration flows and the vicissitudes of history. Therefore, making the most of this situation is beneficial not only for Cuba, but also for the interests of the Argentinian people, who could have a much greater presence in the Caribbean. Argentina has the tools to accompany Cuba on this process of successful integration into the hemisphere, generating a stream of benefits without losing the common ground of shared values such as freedom, equality and respect for the other.
Argentina's duty, and that of all countries in the region, lies in strengthening and enabling a better and more effective integration for Cuba, creating a context in which equality and freedom are not contradictory notions, nor in which one takes precedence over the other.